Our handcrafted lanterns are the perfect fusion of artisan tradition, fantastical inspiration, & modern functionality. Whether you're looking to light up your living room in Morroccan style or create a new atmosphere in your patio or garden, our metal & glass lanterns are just what you need. Browse to find the lantern that speaks to you!
I'm so excited to complete my patio space.... this is the first time in my life that I've had a place where I can entertain guests. Your lanterns are the glowing heart of where I welcome my friends.
Lisa P.
Thank you to LanternShop.com for my beautiful lantern. This was one of the mystery lanterns and I love it. The others were given as gifts and very well received. Great workmanship.
Carol R.
Just letting you know that the high-pitched squealy noise you may have heard coming from Kansas was me opening my box! How delighted am I with 2 big octagonal lanterns & 2 of the big sunbursts! Thanks lots, as always exceedingly pleased!
Jessica S.W.
"One of my favorite places to visit! So many interesting wares and colors. I use their lanterns in my tent and it adds so much to the atmosphere. Can't recommend them enough!!"
Eve L.
I was gifted these lanterns and they match so perfectly with my Christmas decorations I never want to take any of it down!!! They look even more amazing at night lit up next to the tree!
Autumn L.
"I've been looking for lanterns, and other stores had limited choices for inflated prices. Then I found Lanternshop.com & have gone nuts! Selection, quality, and prices are great! To top it off the customer service has been amazing Very nice people.."
Jenna S.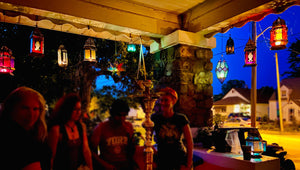 A Love of Light
Born from the world of Renaissance faires, festivals, and outdoor gatherings (which we are still attending!), we've brought our passion for exotic lanterns of all kinds to our online shop. From illuminating your yurt to adding a whimsical touch to your porch, there's almost no limit to how you can use our artisan lanterns to enhance your space.
Our Story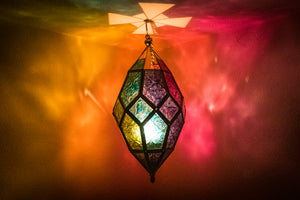 Imported Artisan-Made Lanterns
We work directly with craftspeople from the near and far East to offer a diverse collection of traditional lantern styles, plus our own custom-designed exclusives. Check out our Architecture Collection, which features lantern designs inspired by some of the greatest architectural feats around the globe. Or, take a glimpse at our Dragon Egg Lanterns, which are so unique and stunning that they seem as if they could only exist in fantasy.
Always Something New
We design and import our collections in small batches that are always evolving — this means there's always a new lantern on the horizon. Joining our email list is the best way to stay updated about new lantern releases, so be sure to sign up today and receive 10% off your first order!
New Arrivals